Faust at Schools
Stage Kids (For Ages 4 to 7)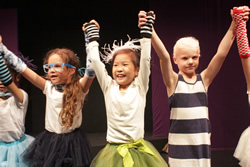 Duration: 90 minutes

This series of workshops explores existing stories using a variety of drama tools and media. The students will be transported into the world of the story using their physicality and imagination to create the characters and their surroundings. They will also get the opportunity to bring the story to life from page to stage.

One of our amazing school clients include Australian International School.

If you have any questions about the programme or would like to sign-up for more updates, please email us at info@FaustWorld.com.sg or call 6235 3582.



Contact Us Here!